PRIVACY POLICY AND DISCLAIMER
This privacy policy explains how CIM Associates UK LTD uses and protects any information that you give CIM Associates UK LTD when you use this website.
CIM Associates UK Limited is committed to ensuring that your privacy is protected. Should we ask you to provide certain information by which you can be identified when using this website, then you can be assured that it will only be used in accordance with this privacy statement and in accordance with the General Data Protection Regulation (GDRR).
CIM Associates UK LTD may change this policy from time to time by updating this page. You should check this page from time to time to ensure that you are happy with any changes. This policy is effective from August 2019.
What personal information do we collect about you?
We may collect the following information:
name and job title
contact information including email address
demographic information such as your postcode
company information such as postcode, number of employees
other information relevant to customer surveys and/or offers
We may collect this personal information from you when you:
make an enquiry about our services
sign up to an event or bulletin
purchase any of our services
We collect anonymous information from visitors to our website using analytics tools, cookies, and weblogs.
What we do with the information we gather
We require this information to understand your needs and provide you with a better service, and in particular for the following reasons:
internal record keeping
to improve our products and services
we may periodically send promotional emails about new services or training courses or other information which we think you may find interesting using the email address which you have provided. We may also occasionally telephone you
to customise our website according to your interests
We will not share your information with companies outside of the CIM Associates UK LTD group.
Security – where is the information that we collect about you stored?
We are committed to ensuring that your information is secure. In order to prevent unauthorised access or disclosure we have put in place suitable physical, electronic and managerial procedures to safeguard and secure the information we collect online.
When you visit our website

When you visit our website a series of general data and information is collected and stored on our server files. This includes for example the type of device you have used to access our site, the date and time of when you browsed and an internet protocol address (IP address).

2. Registration on our website
When you register your personal details on our website for example if you enquire about a service, book a training course or sign up to our newsletter, your personal data will be stored on our server and will be used for our own purposes.
Social Media
If you contact us via social media your details will be held on our social media accounts.
Email
If you contact us via our website by submitting an email, your information will be held in our Outlook Mailboxes.
Marketing
We would like to send you information about products, services and special offers which may be of interest to you. If you have consented to receive marketing, you may opt out at a later date.
You have the right at any time to stop us from contacting you for marketing purposes. If you no longer want to be contacted for marketing purposes please email info@cim-associates.com
How we use cookies
Cookies are text files placed on your computer to collect standard internet log information and visitor behaviour information. This information is used to track visitor use of the website and to compile statistical reports on website activity.
For further information visit www.aboutcookies.org or www.allaboutcookies.org.
You can set your browser not to accept cookies and the above websites tell you how to remove cookies from your web browser. However, in a few cases some of our website features may not function as a result.
Links to other websites
Our website may contain links to other websites of interest. However, once you have used these links to leave our site, you should note that we do not have any control over that other website. Therefore, we cannot be responsible for the protection and privacy of any information which you provide whilst visiting such sites and such sites are not governed by this privacy statement. You should exercise caution and look at the privacy statement applicable to the website in question.
Controlling your personal information
If you have previously agreed to us using your personal information for direct marketing purposes, you may change your mind at any time by writing to or emailing us at info@cim-associates.com.
We will not sell, distribute or lease your personal information to third parties unless we have your permission or are required by law to do so.
You may request details of personal information which we hold about you under the Data Protection Act 1998. If you would like a copy of the information held on you contact info@cim-associates.com or write to CIM Associates UK LTD, Unit 1 Bakewell Court, Bakewell Road, Loughborough LE11 5QY.
If you believe that any information we are holding on you is incorrect or incomplete, please write to or email us as soon as possible, at the above address. We will correct any information found to be incorrect.
Please read the following notice carefully. Your use of our website will be regarded as acceptance of these conditions.
Disclaimer: The content of this website is for general information purposes only and is not intended to constitute legal or other professional advice. CIM Associates UK LTD accepts no liability for loss of any kind as a result of any inaccuracies or of your reliance on the information contained on the site. We make no representations or undertakings about the quality, accuracy or completeness of any of the information on this website. Any information is not a substitute for specific advice relevant to your particular circumstances.
CIM Associates UK LTD is not responsible for the content of any external internet sites accessed by hypertext link from this website. These links are provided for information only and we accept no liability for any loss or damage that may result from accessing or using them.
We cannot guarantee that our website and any matter downloaded from this site will be free from viruses or other harmful programs or computer code. We accept no liability for any loss that may be suffered by any person arising from any such harmful programs or computer code.
TALK TO ONE OF OUR EXPERTS
As a team we are extremely proud of our achievements. We have worked with a cross sector of businesses across the UK and abroad and pride ourselves on delivering a professional first class service.
CIM Associates UK Ltd
is a leading independent, international Health and Safety and HR training and Consultancy with offices in Derbyshire & Nottinghamshire.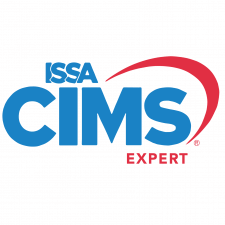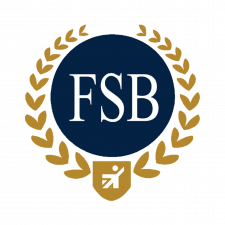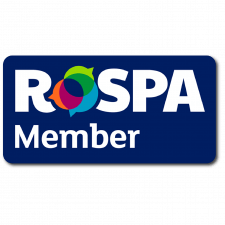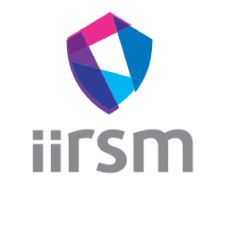 Registered in England and Wales. Company Number 06783611.
Copyright © 2021 CIM Associates UK Ltd. All rights reserved.
Website Designed and hosted by M3 Create Ltd.